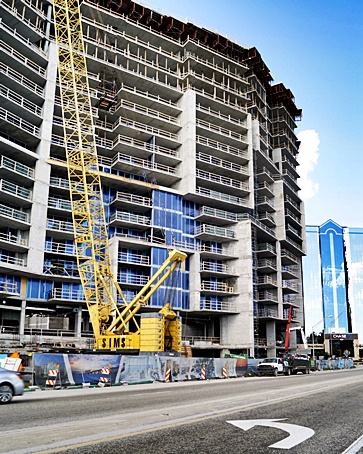 Have you ever thought about buying a pre-construction condo for investment purposes? This is a game many people want to play and it is usually only played by the wealthy because of the high prices that new downtown Sarasota condos typically sell for.
There can be a mad rush to buy when a new condo building is released. Early buyers will typically buy at lower price levels because the developer will eventually raise prices as more and more condos are sold. Do these investors make any money doing this?
Below you will find a variety of condo buildings in downtown Sarasota. I pulled sales data from when the units were purchased and then sold. It typically takes 24 months to build a condo. The purchase date is when they closed on the property. In most cases the units were sold well before the closing date. For example, unit 1101 in the Ritz Carlton was closed in November 2001 for $1,260,000 but the price was established up to 2 years prior to that when they released the units (pre-construction).
Gain and loss figures do not include Realtor fees as well as the ongoing carrying costs of a condo - association fees, contents insurance, maintenance and property taxes. The figures are purely just sales price.
Ritz Carlton Residences
| | | | | |
| --- | --- | --- | --- | --- |
| | Purchased | Purchase Price | Sold | ... |