Lakewood Ranch Inventory Explosion
Posted by Marc Rasmussen on Thursday, April 7, 2016 at 6:09 AM
By Marc Rasmussen / April 7, 2016
Comment
Are you considering a purchase or sale in Lakewood Ranch? The charts below may assist in your decision.
5 Years of Lakewood Ranch Activity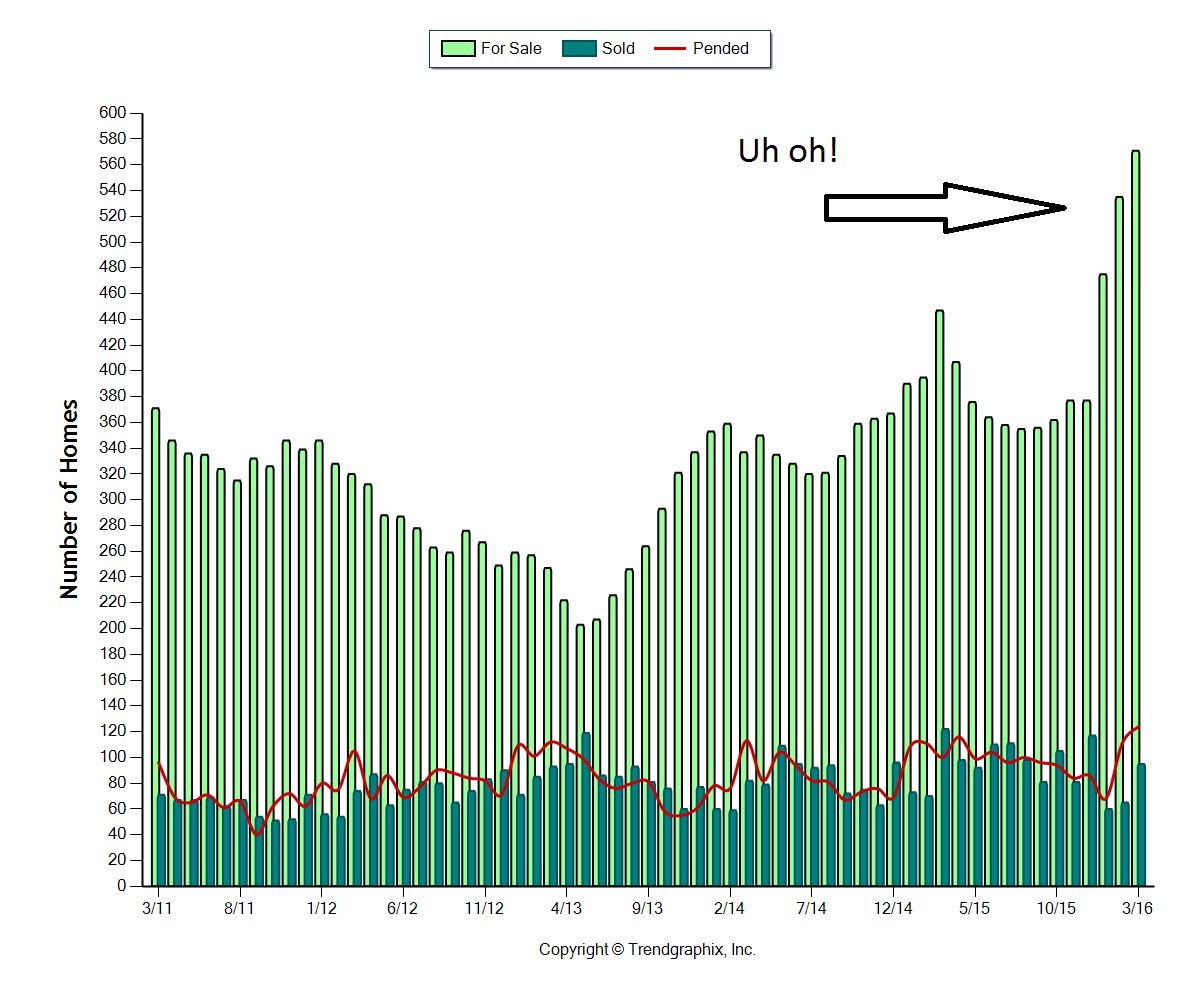 If you remember back in economics class prices are primarily dictated by supply and demand. Obviously, with an increase in the number of homes for sale in Lakewood Ranch there will be downward pressure on price. That does not mean prices will decline. If demand stays strong prices could stay the same or continue to rise.
Recent Sales Activity in Lakewood Ranch
Below is a chart of sold, pended sales and active listings for the last 18 months in Lakewood Ranch.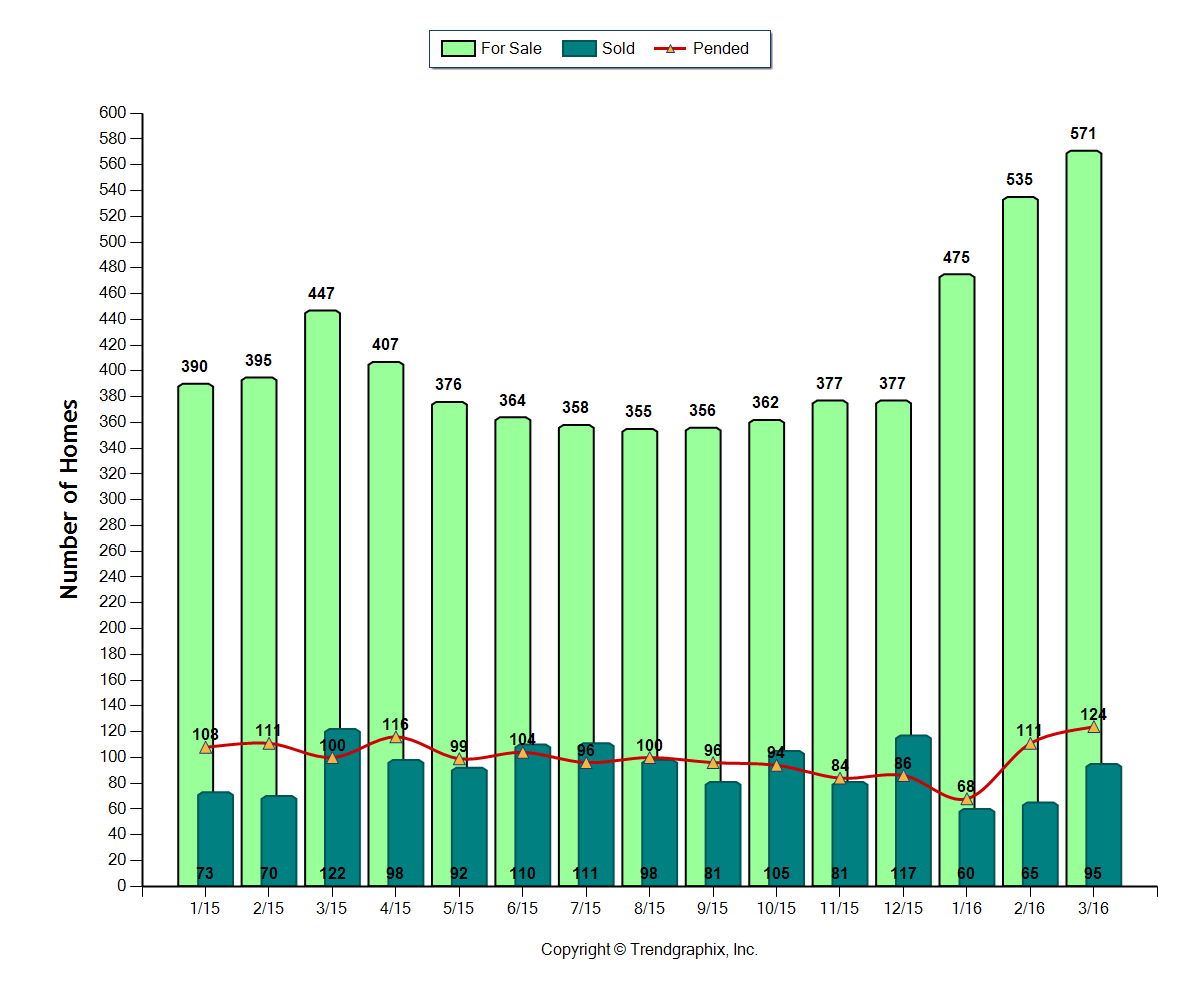 Months of Inventory in Lakewood Ranch
In the last three months Lakewood Ranch's months of inventory rose and is hovering between 6 and 8 months. Prior to January inventory was hovering around 4 months. That is a pretty substantial increase. This is something to definitely keep in mind if you are currently trying to sell your home.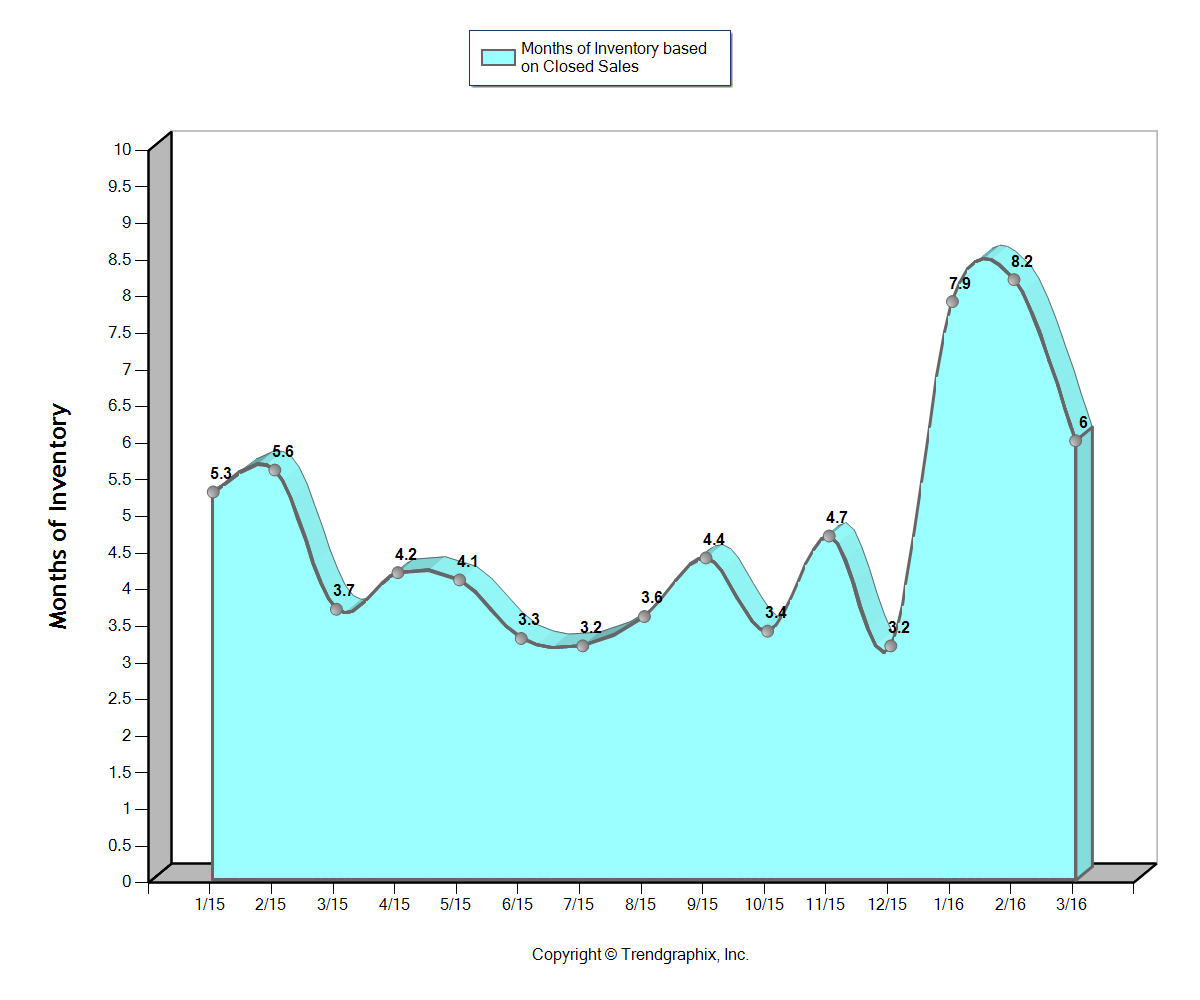 What Should Sellers Do?
If your Lakewood Ranch home is currently listed then you should reassess your position in the market. Here are some questions to ask yourself and agent:
How is my house priced compared to relevant competition?
How is my house priced compared to recently sold relevant properties?
Has my house been on the market a long time?
Am I still getting showings?
What is the feedback from people who viewed my home?
Do I really want to sell?
What Should Buyers do?
Are you looking to purchase property in Lakewood Ranch? Here are a few things you want to consider:
As a buyer, you don't have all of the leverage in the negotiations. But, you have more than you did 4 months ago.
The market is still good. 124 properties went under contract last month.
Sellers generally like to ignore signs that the market has slowed down. This can lead to a tough negotiation.
If you can't find common ground with a seller in terms of price then consider looking at other homes.
Lakewood Ranch Opportunities
Give us a call at 941.822.0708 if we can assist you with Lakewood Ranch real estate.