As Realtors, we often hear, "I am looking for a place on the beach." We used to hear this more frequently years ago when real estate information wasn't as prevalent as it is now. It's easy to jump on the internet and get a sense of what properties on the beach cost. Since living on the water is in such high demand waterfront homes and condos are usually the most expensive real estate.
Sarasota Beach Home Prices - 2020 Sales
I will show you prices of single family homes that are on a walkable beach like the one below (Lido Key beach).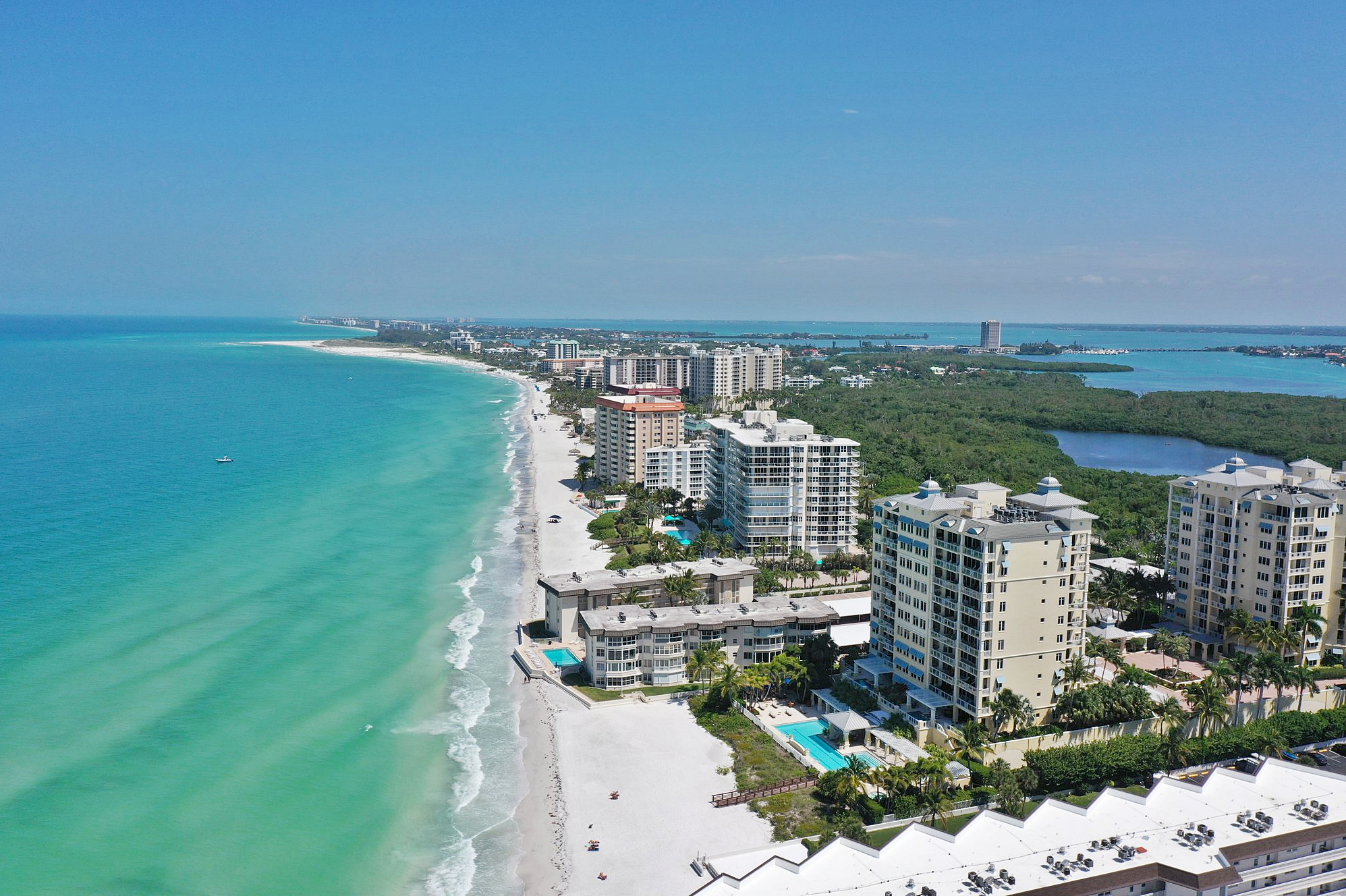 Not a 50 to 100 foot private beach like the one pictured below.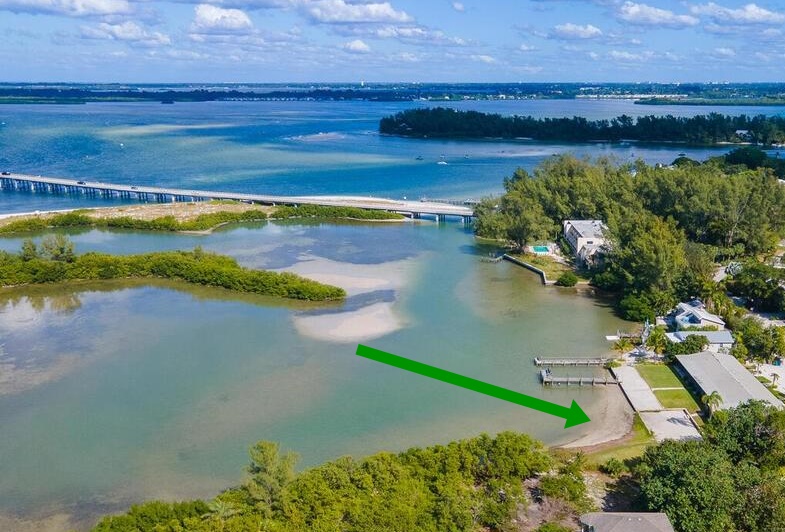 The homes below are not across the street from the beach but directly on it.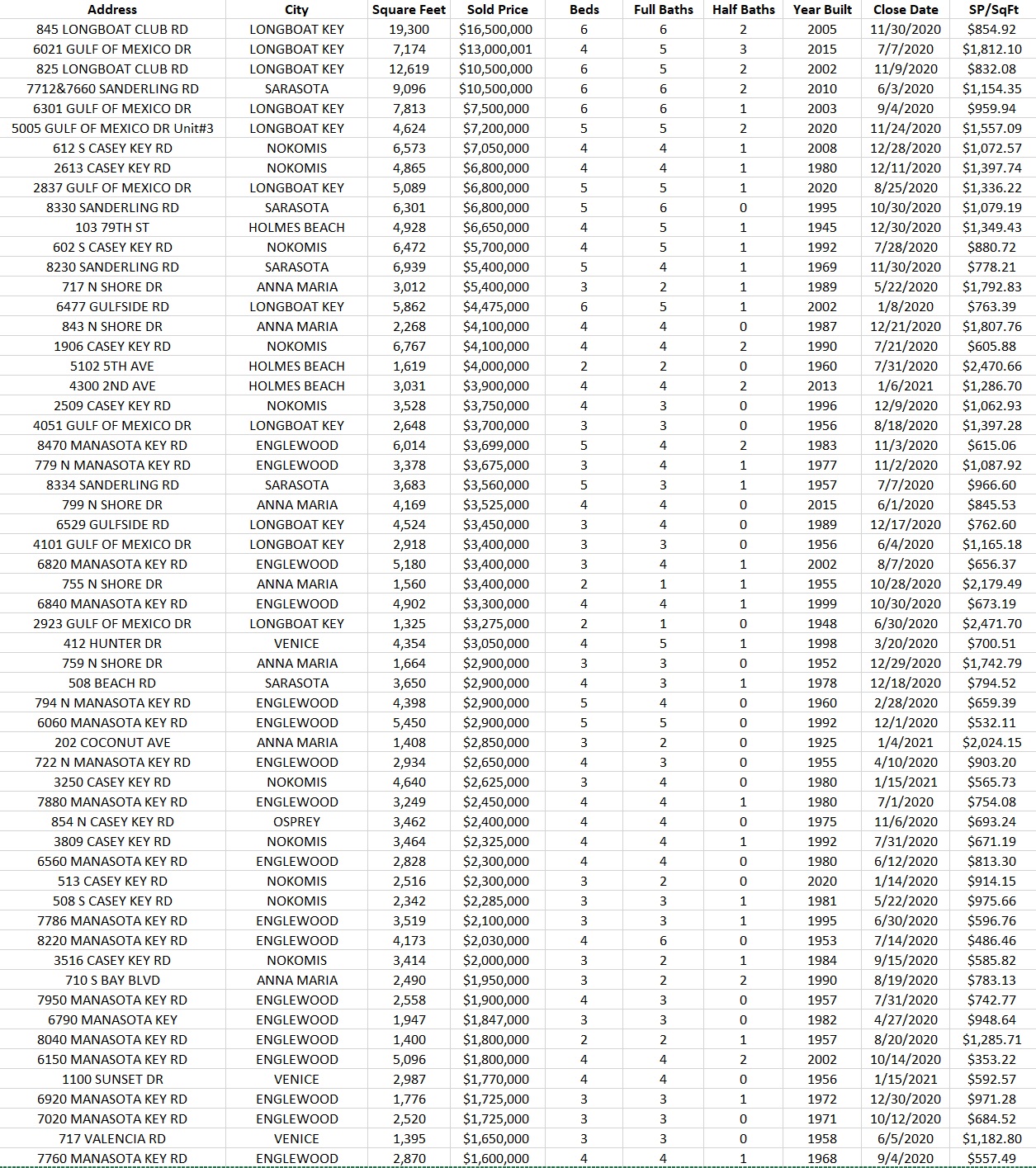 The above sales are beach front single family homes sold in Sarasota and Manatee counties in 2020. They range in price from $1,600,000 to $16,500,000. The average price was $4,124,845 and median price was $3,350,000.
Island
Number of Sales
Average Sales Price
Manasota Key
18
$2,433,389
Venice Island
3
...