Looking for a great deal in downtown Sarasota?
Why Live Downtown?
Imagine starting your day with a casual stroll to the local coffee shop to enjoy your morning beverage reading the newspaper. You might be fortunate enough to have a large terrace in your condo overlooking the majestic water views of the Sarasota bay where you can enjoy your morning coffee and breakfast.
As a resident of downtown Sarasota your day might consist of strolling Main street, roaming the shops and then stopping for lunch with friends at your favorite cafe. If you need some entertainment check out downtown's First Fridays, monthly event when shops and galleries are open late with complimentary refreshments. If that doesn't work then go see an independent film at Birns Court Cimena, a play at the Florida Studio Theatre or a drama at the Sarasota Opera. Downtown Sarasota offers a variety of artistic and cultural events.
Gulfstream Towers in Downtown Sarasota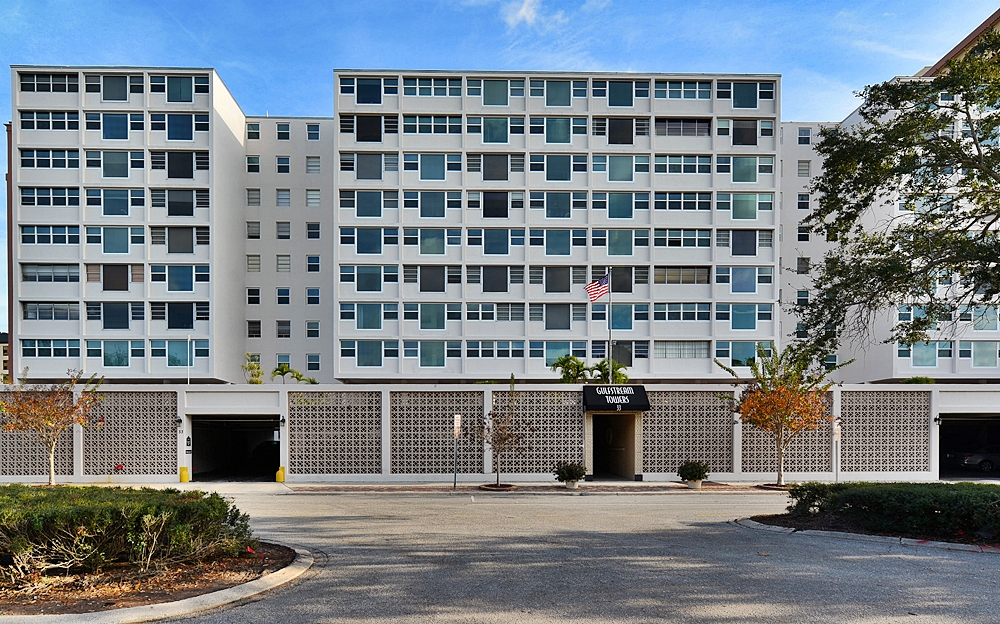 Gulfstream Towers were built in 1964 and is located within footsteps of the amenities of downtown Sarasota. The units on the higher floors clear the trees so that residents have a wonderful view of the Sarasota bay. Owners of Gulfstream Towers enjoy many amenities including pool, shuffleboard and under building parking.Gulfstream Towers has a no rent and no pets policy.
You don't need to spend a fortune to enjoy the downtown...