Is this the end of a boom cycle in the real estate market? It is too early to tell but some believe so. Below I provided graphs of inventories levels in Sarasota, Manatee, Longboat Key, Siesta Key, Lakewood Ranch and the downtown area.
What We Don't Want
It is part of our job to monitor real estate market stats like inventory levels, sold properties and pending transactions. We just don't want to see this happen again: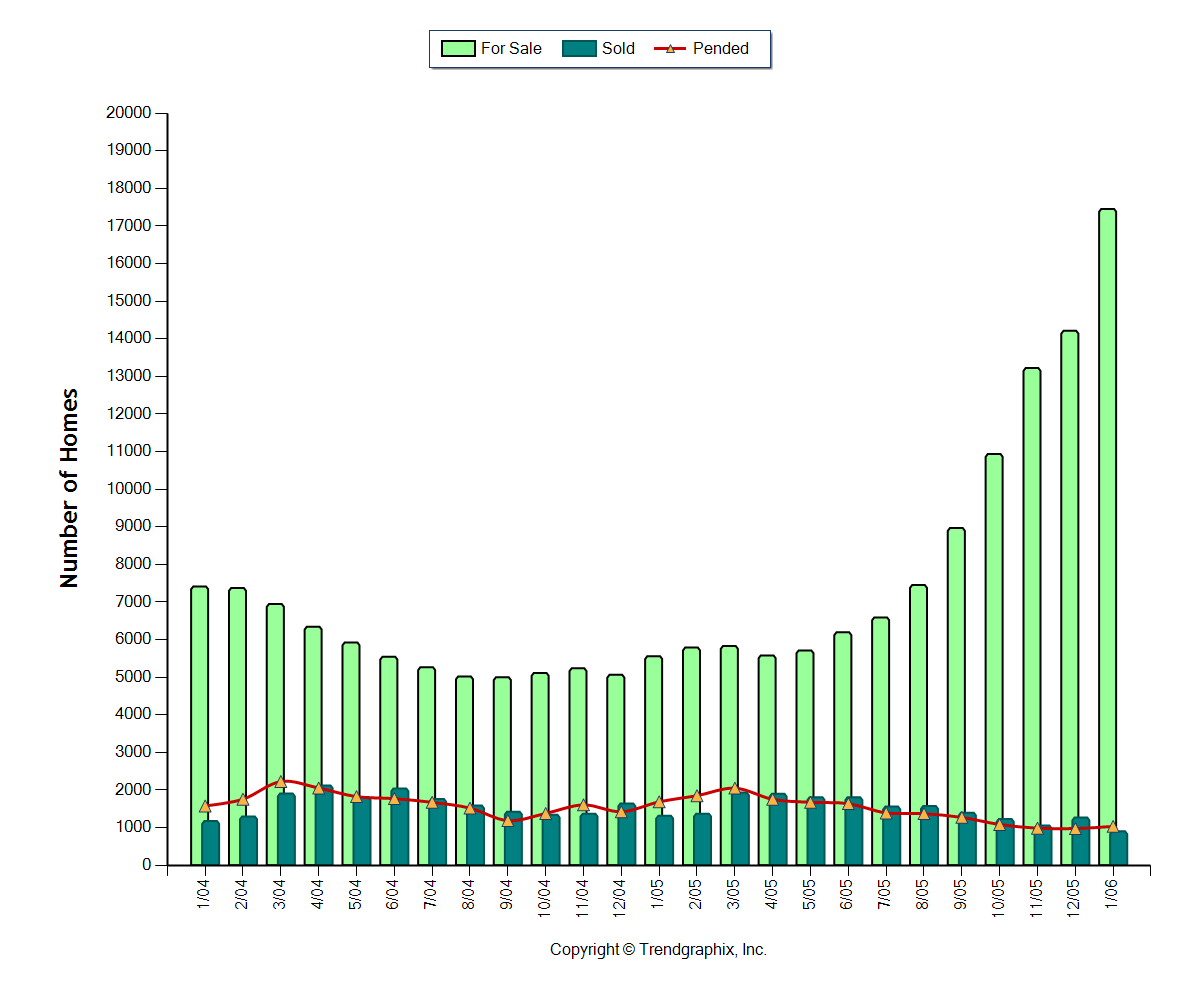 The above graph shows January 2004 to January 2006 inventories. They went from a low of 5,002 in September 2004 to 17,457 in January 2006. That is a 349% increase in inventories which ultimately caused the real estate bubble to burst.
Personally, I don't see this happening. There are several differences between these two markets. Many of the buyers today paid cash which creates a stronger market. Lending guidelines did tighten so most people who bought had to prove income and the ability to repay their loan. Prices escalated but not as quickly as they did from 2003 to 2005.
We will keep watching and reporting what we see. Stay tuned.
Sarasota & Manatee Counties Combined - Inventories up 6.3%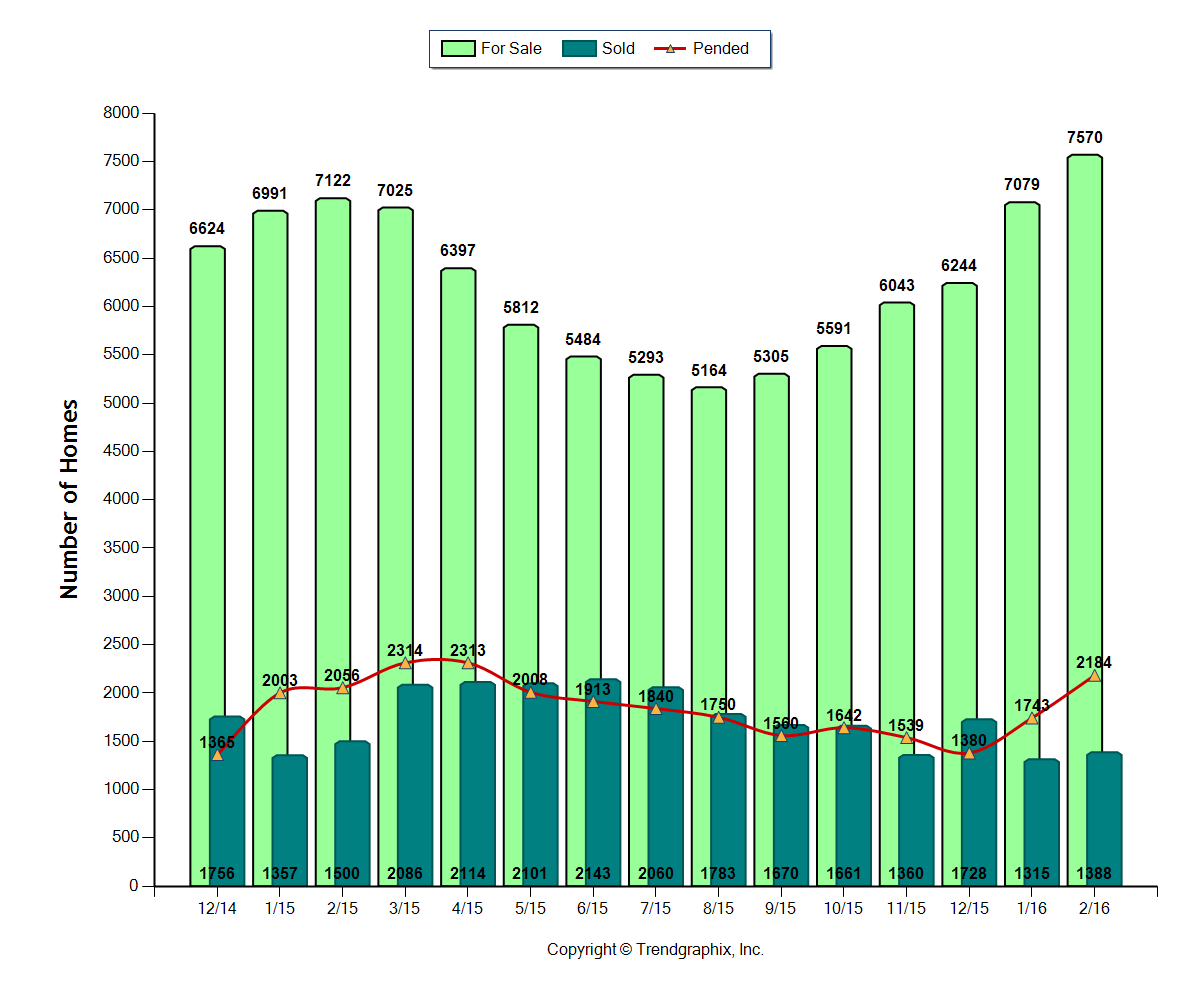 Sarasota County - Inventories up 5.6%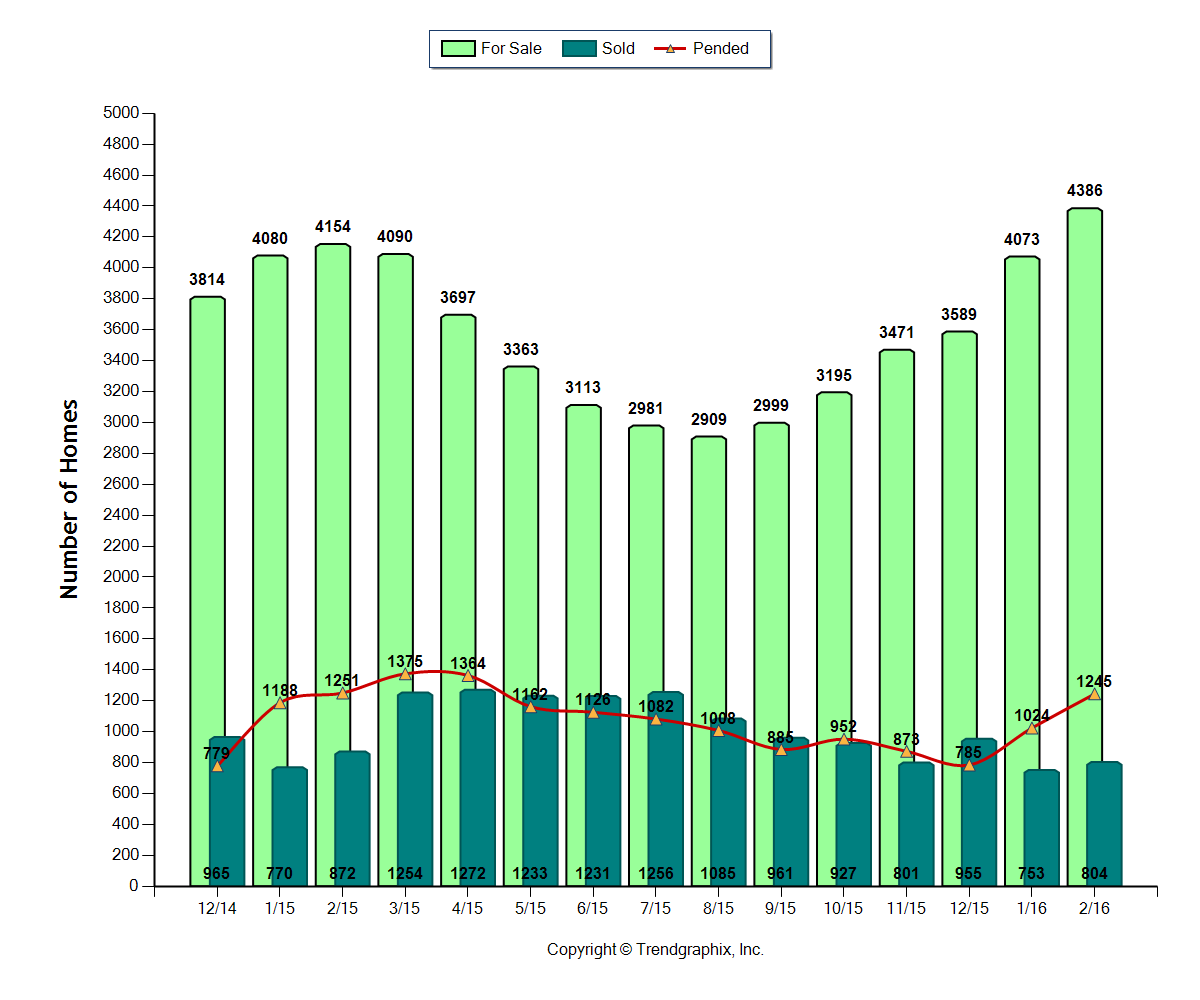 Manatee County - Inventories up 7.3%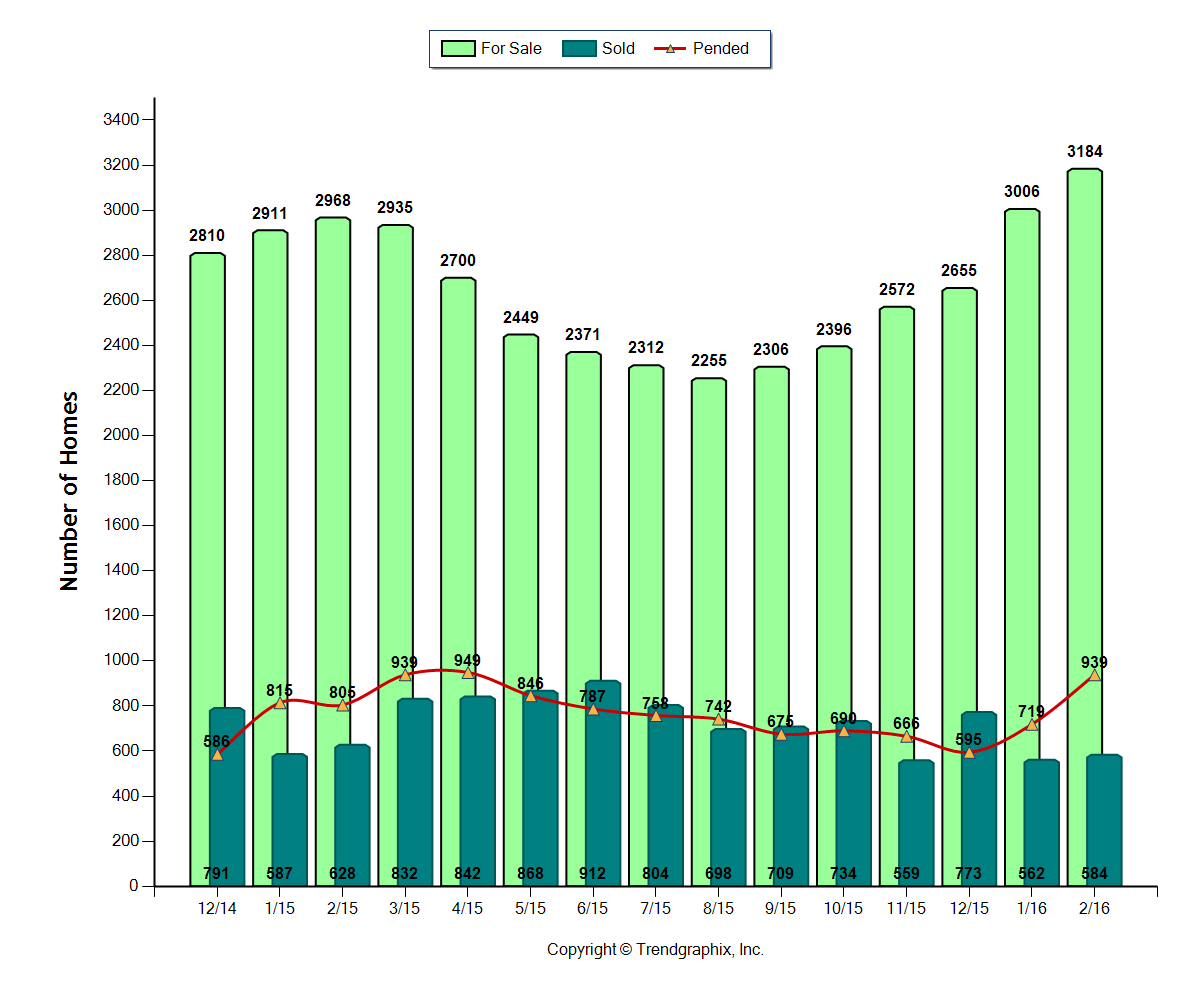 ...