El Centro de Sarasota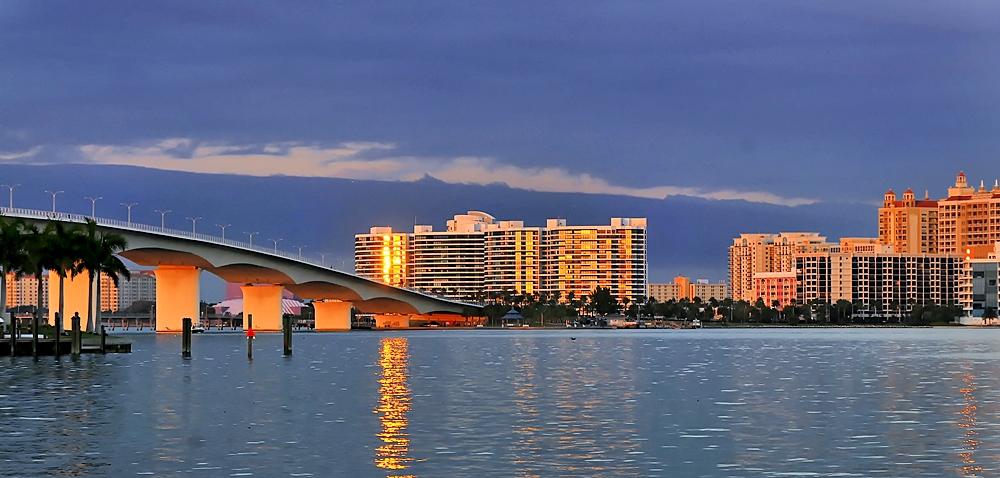 A pesar de que Sarasota cuenta con vistas gloriosas al mar y está bordeado por playas perfectas, es el centro que realmente es un mérito de la ciudad. Es aquí donde el visitante encontrará una escena del arte floreciente de lado a lado con condominios altísimos y edificios de oficinas que son el motor económico de la ciudad. Es esta mezcla de una comunidad artística vibrante y una fundación fuerte del negocio que hacen de la ciudad mucho más cosmopolita que su tamaño debe justificar.

La ciudad es famosa por sus restaurantes, muchos de los cuales se aprovechan de acceso a la zona de pescados y mariscos frescos para ofrecer comidas exquisitas. También hay muchos restaurantes que ofrecen cocina de todo el mundo. La ciudad también tiene excelentes lugares para ir de compras. El centro de Sarasota es conocido como Five Points y es en la intersección de Main Street, Central Avenue y Pineapple Avenue. La mayoría de las tiendas, restaurantes y otros negocios se pueden encontrar aquí.

Sarasota ofrece la variedad de la vida nocturna se puede esperar de una ciudad en el Golfo de México. Deliciosas bebidas tropicales son el alimento básico de bares y clubes del centro. La música y la risa derrame a la calle de los cafés y salones dedicados a un ambiente relajado junto a la playa. Hay un club de comedia con talento a diario en la exhibición y muchos de los bares con música en vivo con los clientes bailando hasta la madrugada.

La fundación cultural de la ciudad rivaliza con la de ciudades mucho más grandes. Hay museos, galerías y la Sarasota Ópera entre las atracciones. El Sarasota Museum of Art, que forma parte del Ringling College of Art and Design, cuenta con el arte contemporáneo en un edificio bello. Cada mes de febrero hay el Downtown Sarasota Festival of the Arts que tuvo lugar en el área de Five Points y en marzo hay el Downtown Sarasota Art and Craft Festival con exhibts y actividades para adultos y niños.

Es muy fácil llegar a pie en el centro de la ciudad y el clima estimula la actividad al aire libre durante todo el año. Hay muchos espacios verdes en la zona del centro, con el Payne Park ofreciendo campos de hierba, pistas de tenis y columpios para los niños. Con un alto nivel de vida y la cultura floreciente, no es de extrañar que Sarasota ha convertido en uno de los lugares más deseables para vivir en los Estados Unidos.
From Our Blog - Downtown Sarasota