Gulfstream Towers Condos For Sale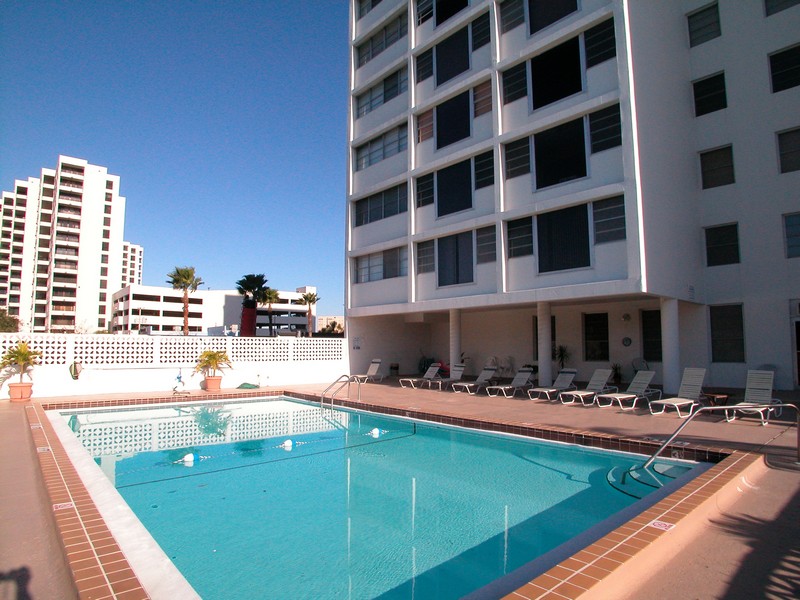 | | |
| --- | --- |
| Address: | 33 S. Gulfstream Avenue, Sarasota, FL 34236 |
| Year Built: | 1964 |
| Number of Condos: | 70 |
| Minimum Lease: | 3 months |
| Leases/year | 4 |
| Highest Sales Price: | $335,500 |
Browse all Gulfstream Towers condos for sale and real estate in Sarasota, FL below! Gulfstream Towers is a large residential development located in energetic downtown Sarasota, Florida. The building is made up of sleek, contemporary and spacious condominiums. Edward J. "Tim" Seibert designed Gulfstream Towers. Seibert is a prominent architect who is known for his distinctive "Modernist" approach to design.
These Gulfstream Towers real estate listings are updated every 15 minutes from our MLS system. Contact us if you would like assistance buying or selling property in Gulfstream Towers. Read more about Gulfstream Towers.
Location of Gulfstream Towers Condo
Condos in Gulfstream Towers
People who want be able to access the convenience of downtown Sarasota at all times are sure to fall in love with Gulfstream Towers. This community has a breathtaking locale with water views. People who want to experience the beauty of the marina combined with the action of the city's downtown area can get a lot out of living at Gulfstream Towers. People who live in these condominiums can often even walk to their jobs every morning. No driving necessary at all.

The high-rise building has 10 levels and a truly sophisticated appearance. It's equipped with a large sundeck that has a soothing swimming pool. People who are interested in living relaxing yet convenient lifestyles on Sarasota's majestic bayfront may want to consider life at Gulfstream Towers.

Gulfstream's second floor features a variety of conveniences for its residents. The aforementioned swimming pool is one of them. Gulfstream Tower residents get access to the swimming pool. They also get access to its paver deck and balcony. Other standout features that are available to Gulfstream Towers residents are a kitchen, a club room and even a fitness center. Individuals who want to enjoy invigorating and revitalizing workout sessions can take full advantage of this on-site gym.

Other amenities that are offered to Gulfstream Towers residents are attractive ceramic tiles, brand new elevators and camera surveillance. The surveillance is available in the garage on the ground floor. People who live in this building can feel complete peace of mind when parking their vehicles every day.

Gulfstream Towers has a fantastic location in downtown Sarasota. Residents of this condo development are merely steps away from a handful of popular eateries in the area. Examples of these eateries are both Mattison's City Grille and the Hyde Park Prime Steak House. Wholesome and healthy shopping is also easy for people who live in the building. Whole Foods Market, for example, is merely blocks away from the development. People who want to shop for natural and organic groceries can easily do so at Whole Foods Market.

Nearby entertainment destinations include the Florida Studio Theater, Van Wezel Performing Arts Hall and lastly, the Golden Apple Dinner Theater.
Gulfstream Photos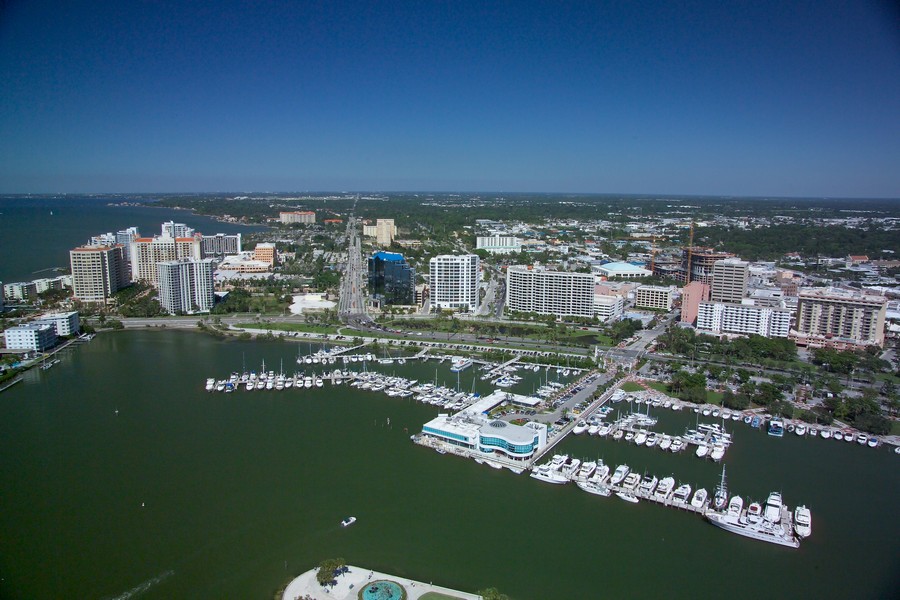 From Our Blog - Downtown Sarasota