Lido Key Homes & Condos For Sale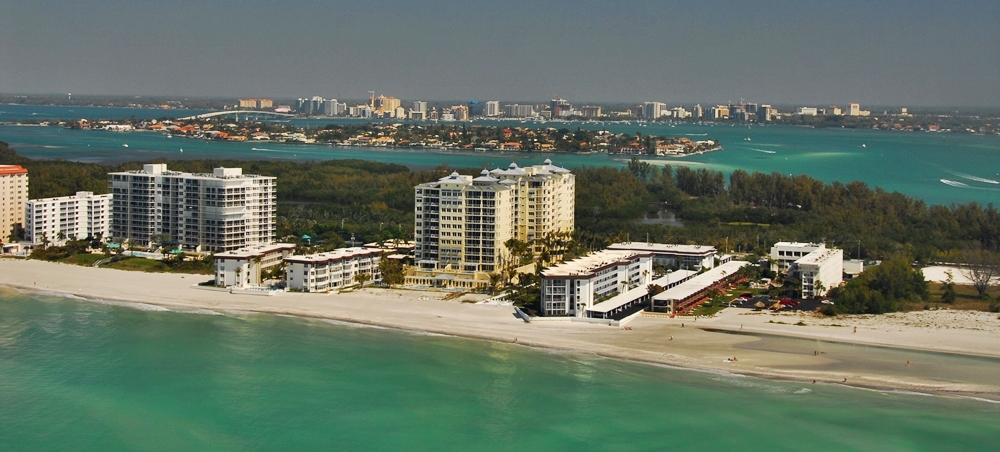 People are lured to Lido Key because of it's stunning shores and romantic ambiance, making it a world-class location for getaways and retirement homes. This island paradise will have you feeling that you are on vacation every day. Enjoy leisure sunbathing on the warm white beaches that look like a scene straight out of a postcard. Below are Lido Key condos & homes for sale.
Listed below are homes and condos for sale in Lido Key. These Lido Key real estate listings are updated daily from the MFRMLS.
Lido Key Real Estate Market
Lido Key, directly across Sarasota Bay from Sarasota itself, has some of the most beautiful, pristine, white beaches along the entire Gulf of Mexico. Facing directly out into the Gulf, Lido Key boasts some of the most beautiful and breathtaking sunsets anywhere in the world.
Known both as a world-class sport fishing destination and as an eco-tourism mecca, Lido Key is a wonderful place to live for anyone who enjoys the beauty and bounty of the ocean. Nothing can quite compare to a fresh fish dinner enjoyed on the beach at Lido Key at sundown.
Lido Key isn't a place so much as a lifestyle—it's designed to be fun. Ultra-wide sidewalks, perfect for blading or biking, jogging or just strolling serve residents and tourists alike. Nature lovers can observe a wide array of birds and aquatic creatures in pristine, natural surroundings while still enjoying the urban convenience of living close to the Tampa Metropolitan Area.
Lido Key Home Prices
Just west of Bird Key and just south of Longboat Key, the tiny Lido Key is big on amenities while being exclusive enough for the most discerning of home buyers. Condos abound at the lower end of the market, while James Bond-worthy mansions with every imaginable luxury are available at the top. You may also find a vacant parcel of land that is just waiting for you and your architect.
Condo living is a way of life on Lido Key. You get all of the convenience and location without the heftier price tag. Charming condos start at around $300,000 and boast amenities such as heated pools, gyms, meeting rooms, spas, and the peace of mind of knowing that your every need will be taken care of. There are many high-end condos as well, which offer all the comforts of home, plus breathtaking views.
If you're in the market for a single-family home, you will be delighted by what is on offer on Lido Key. Home prices on Lido Key are above average. Homes here can offer multi-level terraces, swimming pools, high ceilings, water views, granite countertops, sunken baths, and so much more.
Moving to Lido Key?
We're excited to introduce you to the wonders of living in the Sarasota area. If you've never lived on an island before, we can help you discover all the ins and outs of life on Lido Key. The Realtors at DWELL Real Estate are familiar with Lido Key homes and condos. Please contact us at 941.822.0708 to begin your Lido Key search.
Lido Key Utilities
Gas: (941) 926-9397
Water: (941) 955-2325
Electric: (941) 955-2325
Phone, Internet, Cable: 1 800 COMCAST
Trash Collection: (941) 861-5000
Lido Key City & Public Services
Police Department: (941) 366-8000
Fire Department: (941) 316-1217
Parks and Recreation: (941) 861-7275
Post Office: (941) 349-1111
Sarasota School District: 941-927-9000