Aria Condos For Sale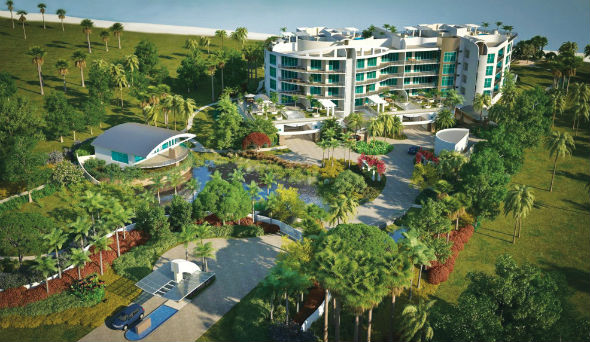 Nestled on the picturesque shores of Longboat Key, Aria Condos exudes elegance and sophistication. This luxurious residential complex is a true gem, offering residents a unique blend of stunning Gulf of Mexico views, high-end amenities, and a rich history that adds to its allure. From the beautifully restored clubhouse to the spacious and modern units, Aria Condos is a place where luxury meets comfort, and where residents can live their best life on the Florida coast. Read more about Aria condos.
Aria Condos on Longboat Key
The story of Aria begins with the original estate of Dr. Hermann Kohl and his wife, Hertha. The Kohls were prominent figures in the perfume industry during the early 20th century and were known for their opulent lifestyle. Their estate, which was built during the 1930s, was a reflection of their lavish tastes and featured sprawling gardens, a private beach, and a grand mansion.
Today, the mansion has been converted into a clubhouse for the residents of Aria. The building has been beautifully restored and maintains much of its original charm and elegance. The clubhouse offers a range of amenities, including a fitness center, a pool, and a social room for events and gatherings.
One of the standout features of Aria is its excellent shorefront views. The property is situated on the Gulf of Mexico, providing residents with stunning vistas of the turquoise waters and white sandy beaches. The location also offers access to some 300 feet of private beach, which is perfect for sunbathing, swimming, and relaxing in the Florida sun.
The units at Aria are equally impressive. Each condo features high-end finishes, modern appliances, and spacious floor plans. The lower levels of the building include an expanded outdoor terrace area, which is perfect for outdoor dining, entertaining, or simply enjoying the view.
Residents of Aria enjoy a range of amenities and services that cater to their needs and lifestyle. The complex has 24-hour security, a concierge service, and on-site management to ensure that residents are comfortable and well-cared for. The property is also pet-friendly, so furry family members are welcome to join in on the fun.
In conclusion, Aria in Longboat Key is a luxurious and unique residential complex that offers an unparalleled lifestyle. With its rich history, stunning views, and high-end amenities, it's no wonder that Aria Condos is one of the most sought-after properties in the area.
Don't miss out on the opportunity to experience the best of Florida living – contact us to schedule a visit to Aria today!
From Our Blog - Longboat Key