Palmer Ranch Homes & Condos For Sale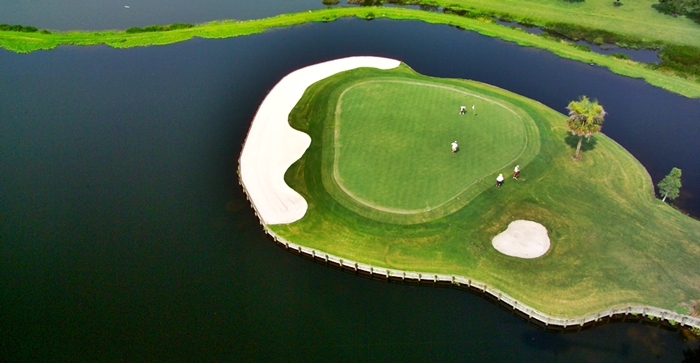 Palmer Ranch is one of the largest planned unit developments (PUD) in Sarasota, Florida. It occupies 10,500 acres and was developed in the early 1900's by Bertha Honore Palmer. There are a variety of homes and condos available on Palmer Ranch. You can find anything from an extravagant multi-million dollar newer home all the way to an affordable but cozy condo. View all Palmer Ranch real estate for sale below.
Listed below are homes and condos for sale in Palmer Ranch. These Palmer Ranch real estate listings are updated throughout the day.
Palmer Ranch Real Estate Market
Palmer Ranch is a large residential real estate development in Sarasota County, FL, that was carved out of a massive 80,000-acre cattle ranch. Originally owned by Chicago department store magnate and financier Mrs. Potter Palmer, Palmer Ranch evolved into a 10,000 acre planned development community.
Palmer Ranch is divided into over 20 different subdivisions supported by shopping centers and a regional mall. Palmer Ranch has become a very popular community for those who enjoy the conveniences and amenities of modern life combined with the beautiful tropical climate of west-central Florida. Palmer Ranch is only about a twenty minute drive from downtown Sarasota and only about 60 miles from the urban hustle-bustle of Tampa, FL.
Palmer Ranch offers an interesting mix of housing, from very affordable, single-home residential communities to maintenance free condominiums and even multi-million dollar estates. Although it is not a beach front community, Palmer Ranch offers easy and fast access to all of the Sarasota area beaches and marina facilities.
Palmer Ranch Home Prices
Palmer Ranch offers a variety of different home and condo options. There are many one and two bedroom condos available starting around $100,000. These properties come with amenities such as heated pools, racquetball and tennis courts, fitness centers, community rooms, and more. These communities make it easy to get to the mall and other shopping destinations via bus; convenience is top priority in Palmer Ranch.
If a single-family home suits your lifestyle, you can still take advantage of the conveniences of Palmer Ranch community living. Maintenance-free three and four bedroom homes in excellent condition are awaiting your personal touch, and these homes typically come with the same amenities (and more) as condos in Palmer Ranch.
At the top of the market, 4,000 to 6,000 square foot residences are common, and you will be the envy of all your friends who will constantly want to visit you when you purchase one of these expansive properties. Private pools, gourmet kitchens, high ceilings, lush outdoor spaces, and luxury bathrooms are common in Palmer Ranch. Plus, you may find yourself within walking distance of the golf course, or you may have water views from your own terrace!
Important Palmer Ranch Telephone Numbers
Gas: (941) 926-9397

Water: (941) 955-2325

Electric: (941) 955-2325

Phone, Internet, Cable: 1 800 COMCAST

Trash Collection: (941) 861-5000

Police Department: (941) 951-5283

Fire Department: (941) 922-3866

Library: (941) 861-1230

Post Office: (941) 921-5666

Imagine Schools: (941) 923-1125
From Our Blog - Palmer Ranch